Welcome to the BartenderExam.com Online Bartending Skills Course. This training was developed to provide you with the tools and knowledge needed to begin an exciting career as a bartender working in a hotel, restaurant, nightclub, a neighborhood bar or even on a cruise ship travelling the world.
Bartending is an exciting and challenging career, and as any successful bartender can tell you, the money you can make as a bartender can be quite lucrative. This is in addition to bartending being one of the most exciting and satisfying occupations you can have.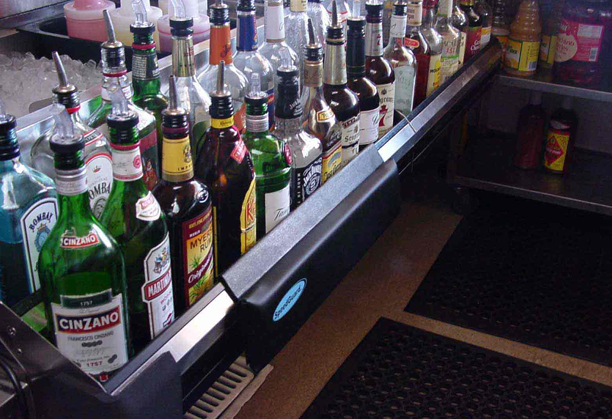 A good bartender not only knows his or her drink recipes, but they have the ability to connect with their customers to help enhance the experience of their customers. A willingness to engage in conversation, be friendly and crack a joke here and there are all traits of a good bartender.
As you continue through this training, be sure to take notes, learn the drink recipes and put yourself behind the bar mentally to help prepare you for the real thing. While there is nothing like actually getting behind the bar to make the drinks personally, the knowledge you obtain through this course will give you a leg up on the competition when it comes time to get that dream bartending job.
WATCH THIS VIDEO TO LEARN ABOUT OUR BARTENDING 101 COURSE
COURSE FEATURES
This course and website are developed to work on any smart phone, tablet, laptop or desktop. This training is a self-paced online course and the site tracks your progress so you are able to log-off and resume training where you left off.
100% Online
Easy to understand curriculum
Works on all smart phones, tablet, laptops and desktop computers.
Self-paced training - learn at your own pace
Site tracks your progress so you are able to log-off and resume training where you left off
Free printable Certificate (PDF Document)
Free printable Wallet Card (PDF Document)
Bulk Purchases for Owner/Manager accounts $4.00 (min 5 user credits) CLICK HERE TO REGISTER YOUR OWNER/MANAGER ACCOUNT
LESSONS IN THIS COURSE INCLUDE
BartenderExam.com Introduction
Bartending Tools and Setting up the Bar
Getting Started Behind the Bar
The Science of Mixology
Responsible Serving and Flair
Whiskeys , Brandys and Liqueurs
Vodkas, Tequilas, Wines, Beers & More
Know Your Drinks—Creams, Sours, Martinis & More
Common Drink and Shot Recipes
CERTIFICATION OF COMPLETION
Final exam: 10 questions
Passing Score: 70% or better
Certification valid period: does not expire
Certification type: Downloadable PDF document (available to save, print or email)

*Wallet cards not provided for this training