This online Arizona Title 4 Basic training program has been carefully crafted to cater to the busy schedules prevalent in the hospitality industry. It is structured to lead you through the essential principles of responsible alcohol service and sales. Upon successful completion of the course, you will be eligible to take a multiple-choice test. Achieving a passing score will grant you a 3-year certificate of completion, easily accessible for printing from your secure online account.
This Arizona Title 4 Basic Alcohol Server/Seller training program is comprehensive, covering responsible alcohol service, handling challenging situations, verifying identification, understanding the physiological effects of alcohol on the human body, and Arizona specific laws, rules and regulations.
Tailored for owners, managers, and staff of establishments involved in alcohol service and sales in the State of Arizona, this training program underscores the importance of responsible alcohol service education for every individual working within the industry.
As of 03/18/2014, this course has been APPROVED by the Arizona Department of Liquor Licenses and Control (DLLC). CLICK HERE TO SEE OUR APPROVAL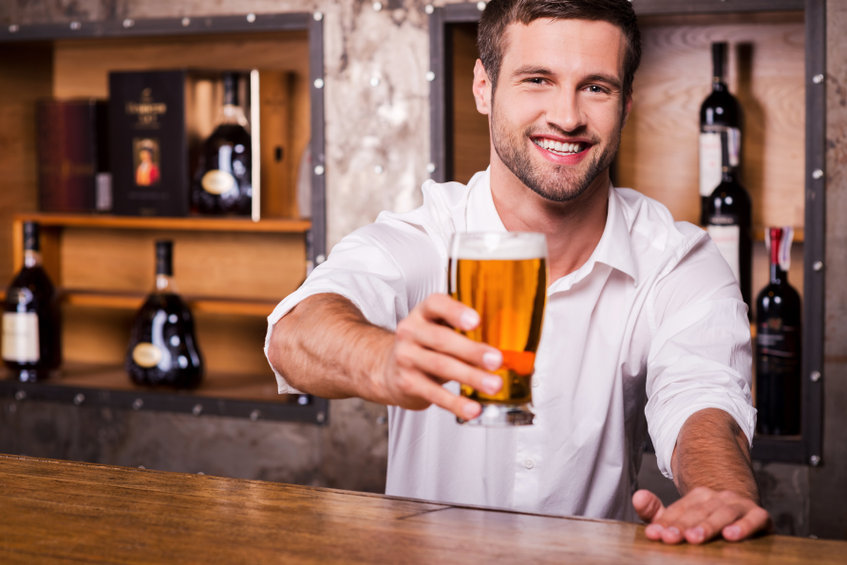 A Basic Certificate of Completion is required in addition to a Management Certificate of Completion for all Owners, Agents, and Managers actively involved in the day-to-day operations of the business. This is a state approved Title 4 Basic on-sale and off-sale training. The Basic Title 4 training Certificate of Completion is valid for (3) three years from the completion date recorded on the certificate. The DLLC may require Title 4 training for applicants, licensees, managers, agents and other employees as provided by A.R.S. 4-112(G)(2).
COURSE SPECIFICS
Lessons in this Arizona Title 4 BASIC Server/Seller Training include:
Introduction to Arizona Title 4 Basic Training
Liability and Responsibility
Alcohol and the Human Body
Identification
Dealing with Difficult Situations
Other Important Topics

COURSE FEATURES
Our course and platform are optimized for seamless functionality across various devices, including smartphones, tablets, laptops, and desktops. Experience the flexibility of self-paced online training, allowing you to learn at your preferred speed and conveniently pick up where you last left off by utilizing our progress tracking feature. Here's a snapshot of what our offering includes:
Self-Paced Learning: Tailor your learning experience to your pace.
Completely Online: Accessible anytime, anywhere.
Flexible Progress Tracking: Log in and resume your training seamlessly.
Device Compatibility: Works perfectly on all your devices.
Interactive Narration: Engaging audio guides you through the entire course.
Ample Course Access: Enjoy 90-day access to the course material.
Pass Guarantee: With a 99.8% first-attempt pass rate, we assure your success.
Certification: Gain a printable 3-year certification upon completion.
Bonus Wallet Card: Receive a complimentary printable wallet card for added convenience.
Join our program to embark on a learning journey tailored to your needs, empowering you for success in responsible alcohol service.
CERTIFICATION OF COMPLETION
The Final Exam consists of 40 questions.
A passing score of 75% or higher is necessary.
We guarantee your success! Retake the training as many times as needed without any additional fees.
Your Certificate of Completion remains valid for 3 years.
Access a printable PDF certificate and wallet card
STATE LIQUOR AUTHORITY
Arizona Department of Liquor Licenses and Control
800 W. Washington, 5th Floor
Phoenix, AZ 85007
Phone: (602) 542-5141
Fax (602) 542-5707
Website: Arizona Department of Liquor Licenses and Control
CORPORATE SOLUTIONS
Are you an owner or a manager and have multiple employees to train? If so, call us at 888-344-5554 or email us at contact@123AlcoholSafety.com to discuss your training needs. All Single Location and Multi-Location accounts may pre-purchase course credits or request billing with net-30 terms (there is no qualification process required for billing).
No set-up fees, ongoing, or hidden fees.
CLICK HERE FOR INFORMATION ON OUR CORPORATE SOLUTIONS