The 123AlcoholSafety.com Indiana Alcohol Server/Seller Training is NOT approved in the state of Indiana.
Please to purchase Approved Indiana Alcohol training through LIQUORexam.com. Use code INDIANASAVINGS to enroll for just $5.95 (regular price is $9.95).
The 123AlcoholSafety.com online training program is a self-paced learning module that can be administered at any time. This program is easy to follow and has been designed to help you learn the ropes of becoming a responsible alcohol server and/or seller. Upon completion of this course, you will be provided with a multiple-choice test. Once you receive a passing score, you will be awarded your certificate of completion which you can print directly from your online account.
This Alcohol Server/Seller Training program has been developed by industry professionals who have encompassed all aspects of alcohol service in the material. Whether you serve or sell alcohol at a restaurant, bar, nightclub, convention center, grocery store, convenience store, sporting stadium, or live music arena, this training will equip you with the skills and understanding you'll need to provide exceptional service while complying with state laws.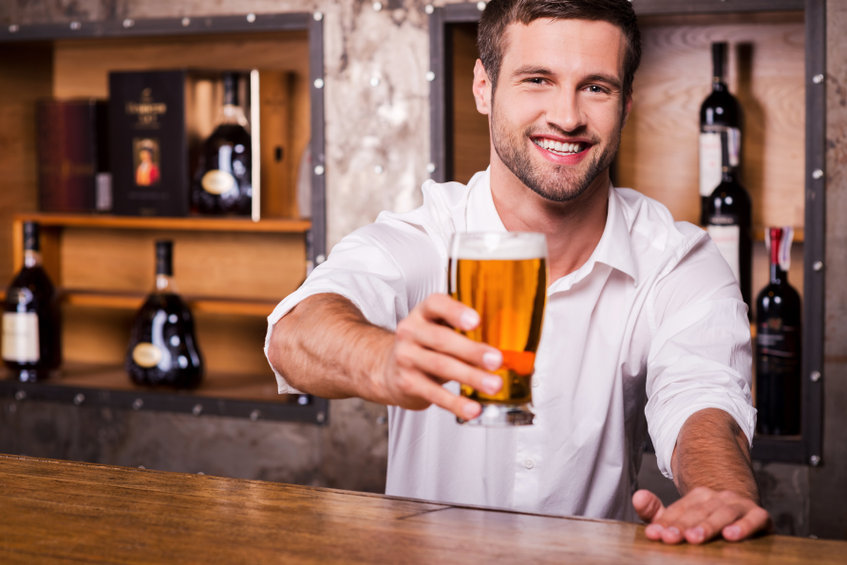 Indiana alcohol seller/server certification just $6.95. Indiana state law requires completion of a certified server training program for persons holding an Employee Permit to dispense alcoholic beverages. The certification must be obtained no later than 120 days from the date of hire at an alcohol establishment.
For individuals 19-20 years old, certification is valid for a period of 2 years. You must also complete training and submit your Certificate of Completion along with the Restricted Permit Application available on the ATC Online Services website here: http://www.in.gov/atc/2641.htm prior to serving or selling alcoholic beverages.
Click here to learn more about these requirements and to locate the necessary applications (First Time Applications and Renewal Applications): http://www.in.gov/atc/2641.htm
This training promotes four key principles to help businesses operate within the constraints of the law and reduce their liabilities:
Eliminate selling to underage persons
Eliminate secondary selling
Eliminate selling to intoxicated customers
Refuse altered or false identification
COURSE SPECIFICS
This course will teach you the fundamentals of responsibly serving and selling alcohol by showing you how to handle difficult situations, how to check for proper ID, how to understand the effects of alcohol and the human body and more.
Lessons in this course include:
Introduction
Liability, Responsibility, and the Liquor Authority
Alcohol and the Human Body
Identification
Dealing with Difficult Situations
Other Important Topics
COURSE FEATURES
This course and website are developed to work on any smart phone, tablet, laptop or desktop. This training is a self-paced online course and the site tracks your progress so you are able to log-off and resume training where you left off.
This self-paced course
100% Online
Learn at your own pace
Log out and resume where you left off
Works on All Devices
Full course narration
90-day Course Access
Pass Guarantee (99.8% of students pass on the first attempt)
Free printable wallet card
CERTIFICATION OF COMPLETION
Final exam: 40 questions
Passing score: 76% or better
Certification valid period: 3 years
Certification type: Downloadable PDF document (available to save, print or email)
STATE LIQUOR AUTHORITY
Indiana Alcohol & Tobacco Commission
Indiana Government Center South
Room E-114
302 West Washington Street
Indianapolis, Indiana 46204
Phone: 317-232-2430
Fax: 317-234-1520
Master Officer Heather L. Lynch
Server Training Manager
Email: servertraining@atc.in.gov
Website: www.in.gov/atc/
CORPORATE SOLUTIONS
Are you an owner or a manager and have multiple employees to train? If so, call us at 888-344-5554 or email us at contact@123AlcoholSafety.com to discuss your training needs. All Single Location and Multi-Location accounts may pre-purchase course credits or request billing with net-30 terms (there is no qualification process required for billing).
No set-up fees, ongoing, or hidden fees.
CLICK HERE FOR INFORMATION ON OUR CORPORATE SOLUTIONS

Keywords: Indiana alcohol server Training. Indiana alcohol certification, Indiana Alcohol Server Training, Indiana Liquor Training. Indiana Alcohol Server Training. Indiana RBS Alcohol Seller Training. Mandatory Indiana Liquor Training. Alcohol Certification. Indiana Liquor Certification. Online Liquor Training. Indiana Alcohol Card.