The 123AlcoholSafety.com online training program is a self-paced learning module that can be administered at any time. This program is easy to follow and has been designed to help you learn the ropes of becoming a responsible alcohol server and/or seller. Upon completion of this course, you will be provided with a multiple-choice test. Once you receive a passing score, you will be awarded your certificate of completion which you can print directly from your online account.
This Alcohol Server/Seller Training program has been developed by industry professionals who have encompassed all aspects of alcohol service in the material. Whether you serve or sell alcohol at a restaurant, bar, nightclub, convention center, grocery store, convenience store, sporting stadium, or live music arena, this training will equip you with the skills and understanding you'll need to provide exceptional service while complying with state laws.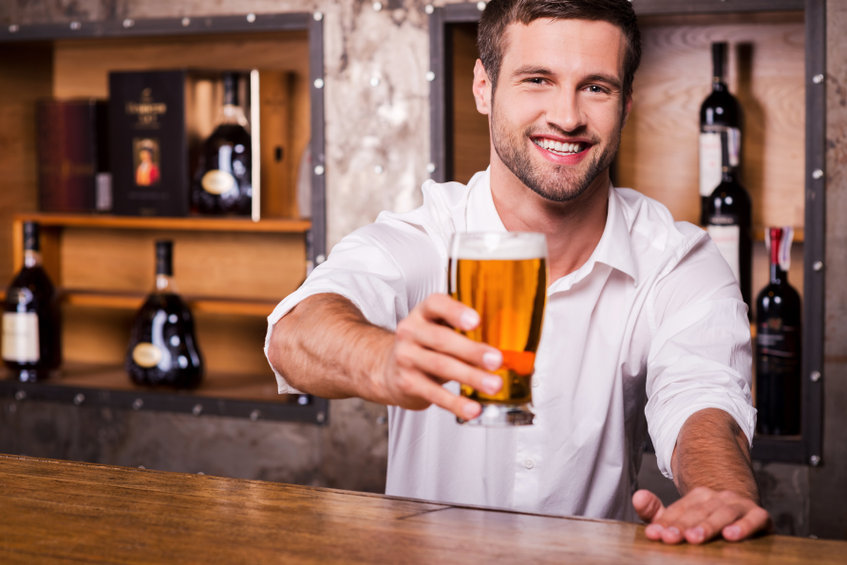 The Alabama Responsible Vendor Program is a voluntary program that allows licensees to become certified through the Alcoholic Beverage Control Board. Alabama's program requires the licensee to train all employees who are involved in the management, sale and/or service of alcoholic beverages. This training includes Alabama alcoholic beverage laws, legal age determination, civil and criminal penalties, and risk-reducing techniques. Licensees who voluntarily join the program are also required to establish policies ensuring legal, responsible sales and to train employees in these policies.
It is prohibited for persons under the age of 21 to dispense or serve alcohol. The only exception is that licensees who hold a retail restaurant license (020 license type) and are certified in the Responsible Vendor Program, may hire 19 and 20-year old servers.
For more information, see the Alabama Responsible Vendor Act. You may also learn more about this program and find an approved training provider HERE.
COURSE SPECIFICS
This course will teach you the fundamentals of responsibly serving and selling alcohol by showing you how to handle difficult situations, how to check for proper ID, how to understand the effects of alcohol and the human body and more.
Lessons in this course include:
Introduction to Your Learning
The Effects of Alcohol on the Human Body
Responsible Alcohol Service
Identification and Minors Attempting to Obtain Alcohol
Intervention Techniques and Dealing with Difficult Situations
COURSE FEATURES
This course and website are developed to work on any smart phone, tablet, laptop or desktop. This training is a self-paced online course and the site tracks your progress so you are able to log-off and resume training where you left off.
This self-paced course
100% Online
Learn at your own pace
Log out and resume where you left off
Works on All Devices
Full course narration
90-day Course Access
Pass Guarantee (99.8% of students pass on the first attempt)
Free printable wallet card

CERTIFICATION OF COMPLETION
Final exam: 40 questions
Passing Score: 70% or better
Certification valid period: 3 years
Certification type: Downloadable PDF document (available to save, print or email)
STATE LIQUOR AUTHORITY
Alabama Alcoholic Beverage Control Board
2715 Gunter Park Drive West
Montgomery, AL 36109
Phone: 334/271-3840 Fax: 334/277-2150
http://www.abcboard.state.al.us/
STATE SPECIFIC INFORMATION
Please note: This course is not approved by the Alabama Alcoholic Beverage Control.
CORPORATE SOLUTIONS
Are you an owner or a manager and have multiple employees to train? If so, call us at 888-344-5554 or email us at contact@123AlcoholSafety.com to discuss your training needs. All Single Location and Multi-Location accounts may pre-purchase course credits or request billing with net-30 terms (there is no qualification process required for billing).
No set-up fees, ongoing, or hidden fees.
CLICK HERE FOR INFORMATION ON OUR CORPORATE SOLUTIONS